Her

e are some of the books on photography that I really enjoyed and that helped me understand the nuances and complexities of this great art.
The books on this page are text books by various critics and authors. Also included, on some of the individual photographers pages, are links to their own photobooks, which in most cases I have in my library. They can be viewed here.
(Full disclosure - I am an Amazon Asoociate and will receive small commissions if you follow the Amazon links and buy any of these books. Any commissions will be donated to charity and the list hasnt been produced to earn money - I genuinely love all the books mentioned))
(In some cases I have included my own reading notes - apologies for the almost

indecipherable

scrawl !)
____________________________________
THE PLEASURES OF GOOD PHOTOGRAPHS - GERRY BADGER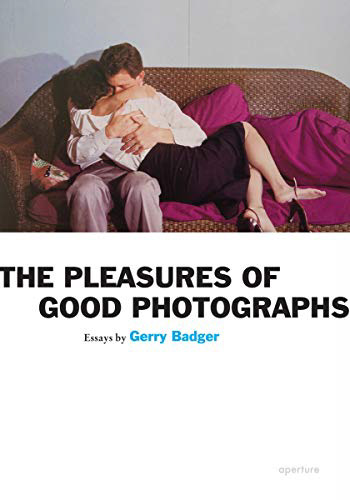 Review by Aperture:
"If looking at photographs is a pleasurable activity, it is pleasurable in a complex, transformative, frequently unsettling sense. It is not pleasure unalloyed, for no profound pleasure is pure…Like many truly enriching pleasures…photography has its dark, troubling, even dangerous aspects. –Gerry Badger
The Pleasures of Good Photographs

 is an intellectual and aesthetic excursion led by Gerry Badger, one of the field's eminent critics and popular writers and the author of more than a dozen books including both volumes of 

The Photobook: A History

. In this new volume of essays, Badger offers insight into some of his favorite images, artists and themes, drawing upon nearly three decades of experience writing and thinking about photography. With deep discernment and a readable blend of scholarly finesse and wit, Badger elucidates works by dozens of photographers, from Dorothea Lange and Eugène Atget to Martin Parr, Luc Delahaye, Susan Lipper and Paul Graham. Among the broader topics discussed are the photobook, where Badger believes 

photography sings its loudest and most complex song,

 and Photoshop's role in art-making. An interlude at the heart of the book pairs the author's evocative meditations with nearly a dozen particular images. Alongside some of Badger's classics, 

The Pleasures of Good Photographs

 showcases primarily new essays, making it an important addition to the canon of photographic writing."
Sample read on Amazon:
____________________________________
PHOTOGRAPHY A VERY SHORT INTRODUCTION - STEVEN EDWARDS
Photography: A Very Short Introduction examines the definition, importance, and meaning of photography by combining a sense of the historical development of photography with an analysis of its purpose and meaning within a wider cultural context. Photographs are everywhere, in print and online. They are an integral part of our daily lives from sensationalist images in tabloid papers, to snapshots, to art-photography displayed in galleries and sold through international art markets. How important are photographs to our cultural lives? How do we look and think about photographs? How truthful are photographs?
Photographs are an integral part of our daily lives, from sensationalist images in tabloid papers, to personal family snapshots, to the art photography displayed in galleries and sold through international art markets. In this thought-provoking exploration of the subject, Steve Edwards provides a clear, lively, and imaginative approach to the definition, importance, and meaning of photography. He combines a sense of its historical development with an analysis of its purpose and meaning within a wider cultural context. Edwards also discusses both well-known and more unusual photos, from the highly controversial Cottingley Fairies to Ansel Adams landscapes, and from the shocking and influential Eddie Adams image of a Vietcong suspect being executed to the portrait/performance art work of Cindy Sherman. Edwards interrogates the way we look and think about photographs, and considers such issues as truth and recording, objectivity and fine art, identity and memory. 
About the Series: Combining authority with wit, accessibility, and style, Very Short Introductions offer an introduction to some of life's most interesting topics. Written by experts for the newcomer, they demonstrate the finest contemporary thinking about the central problems and issues in hundreds of key topics, from philosophy to Freud, quantum theory to Islam.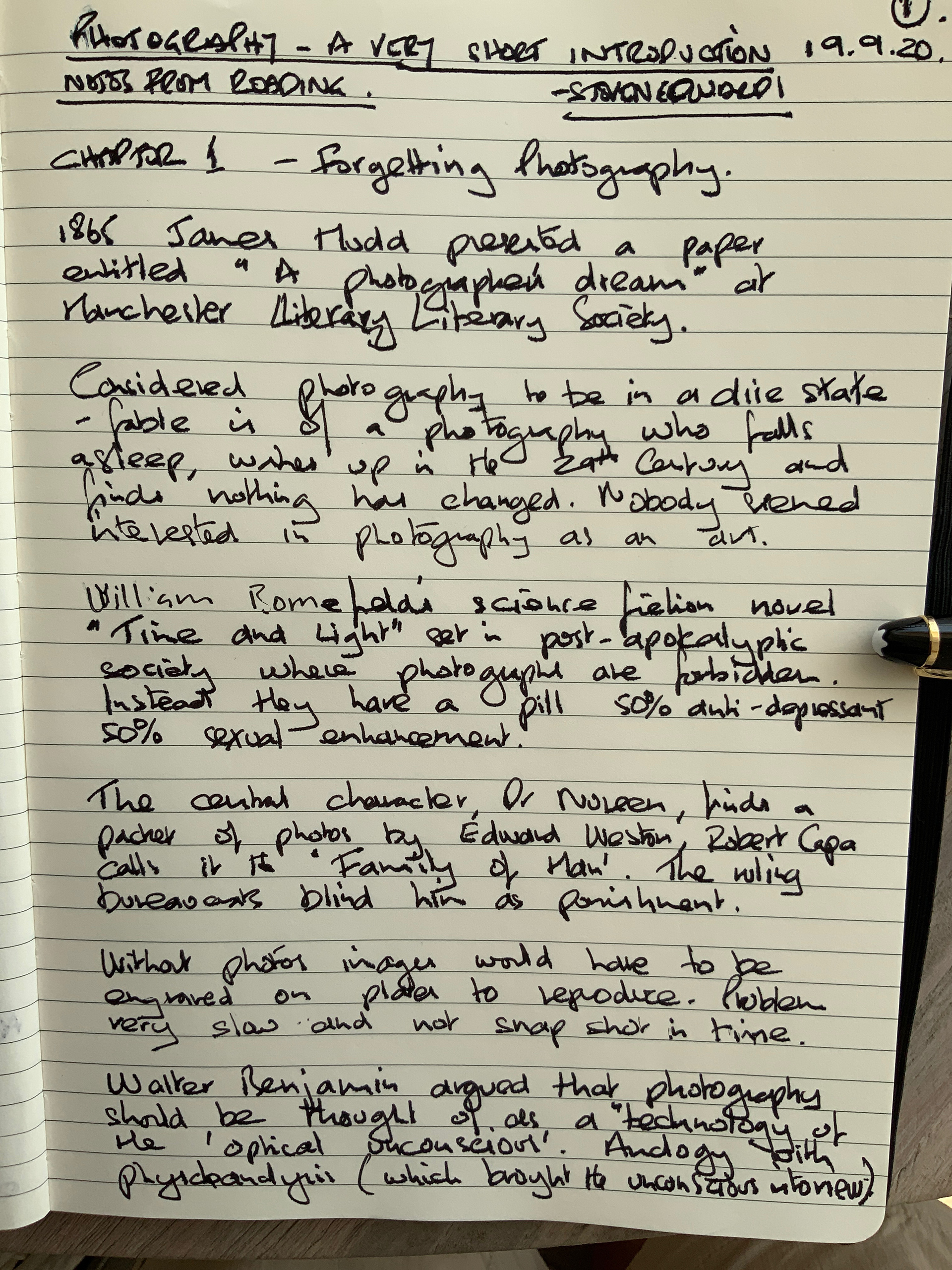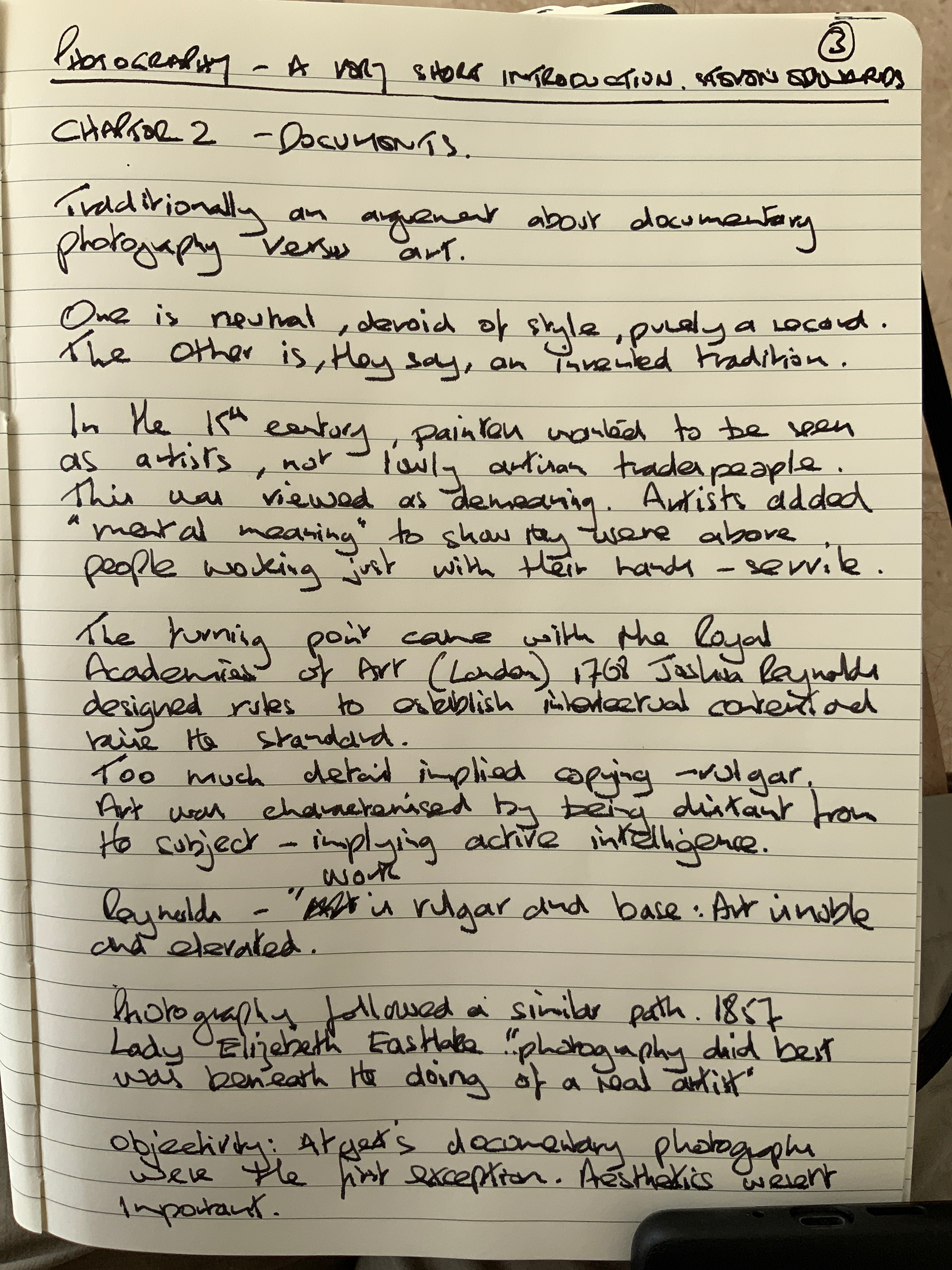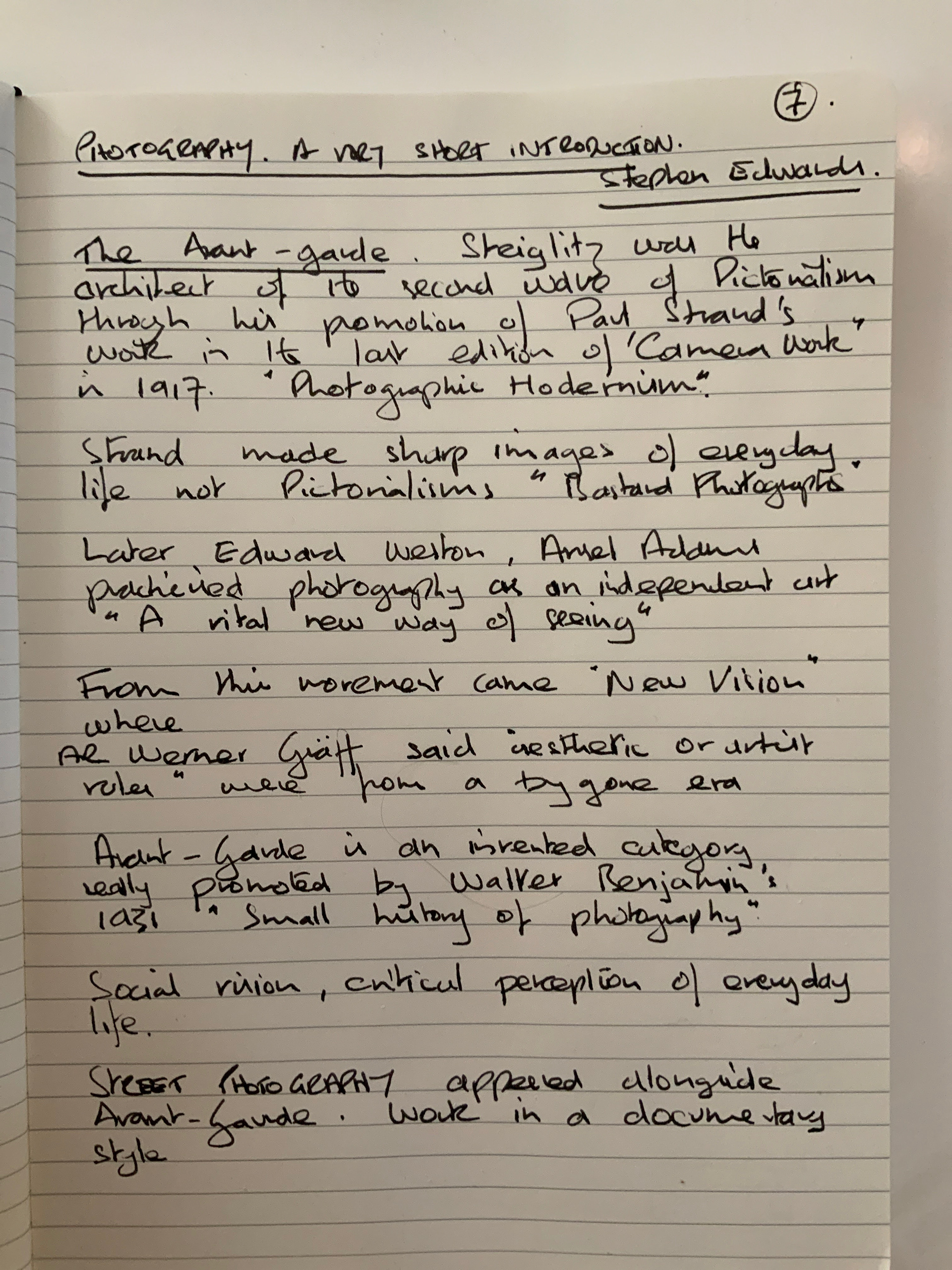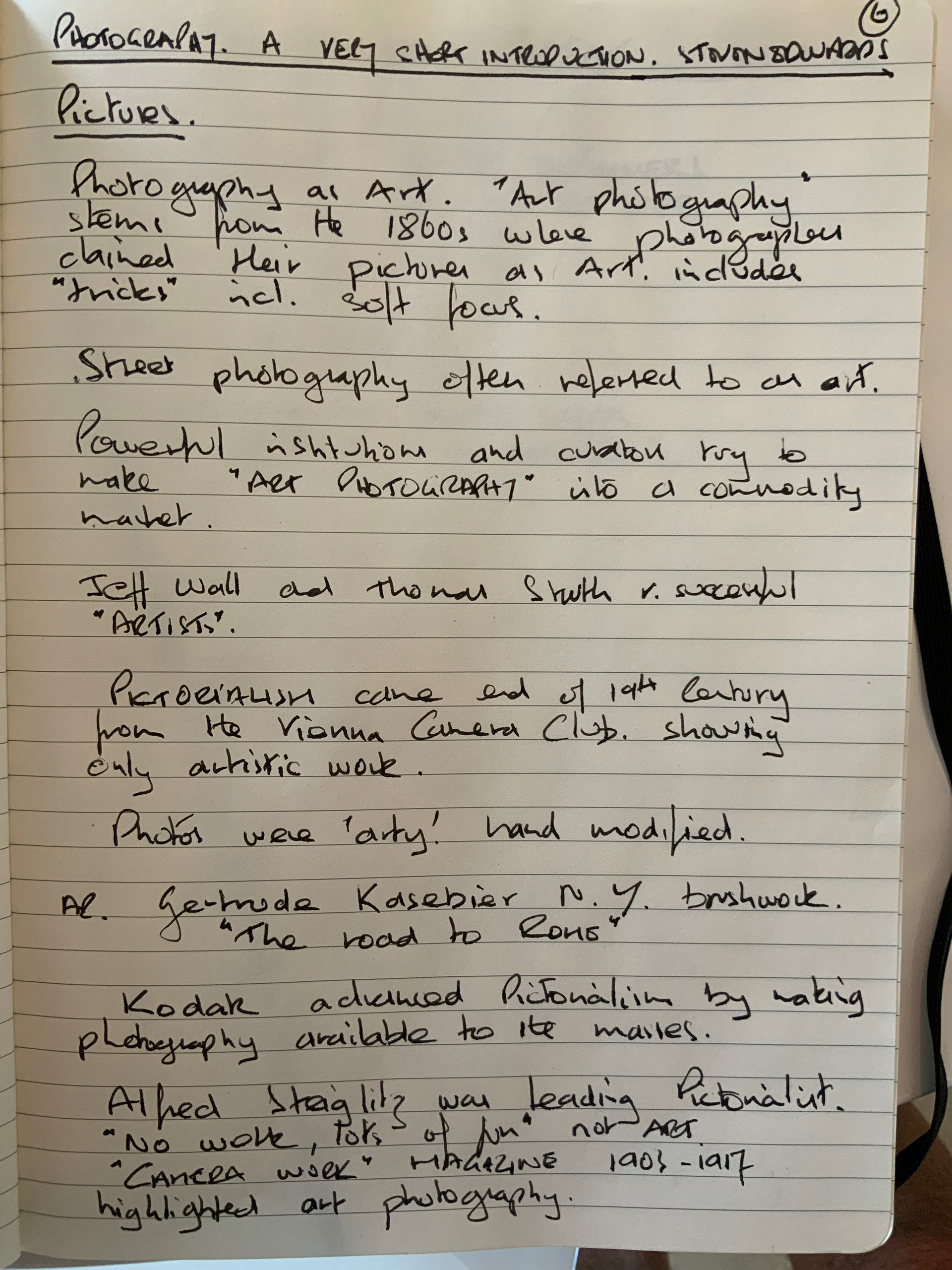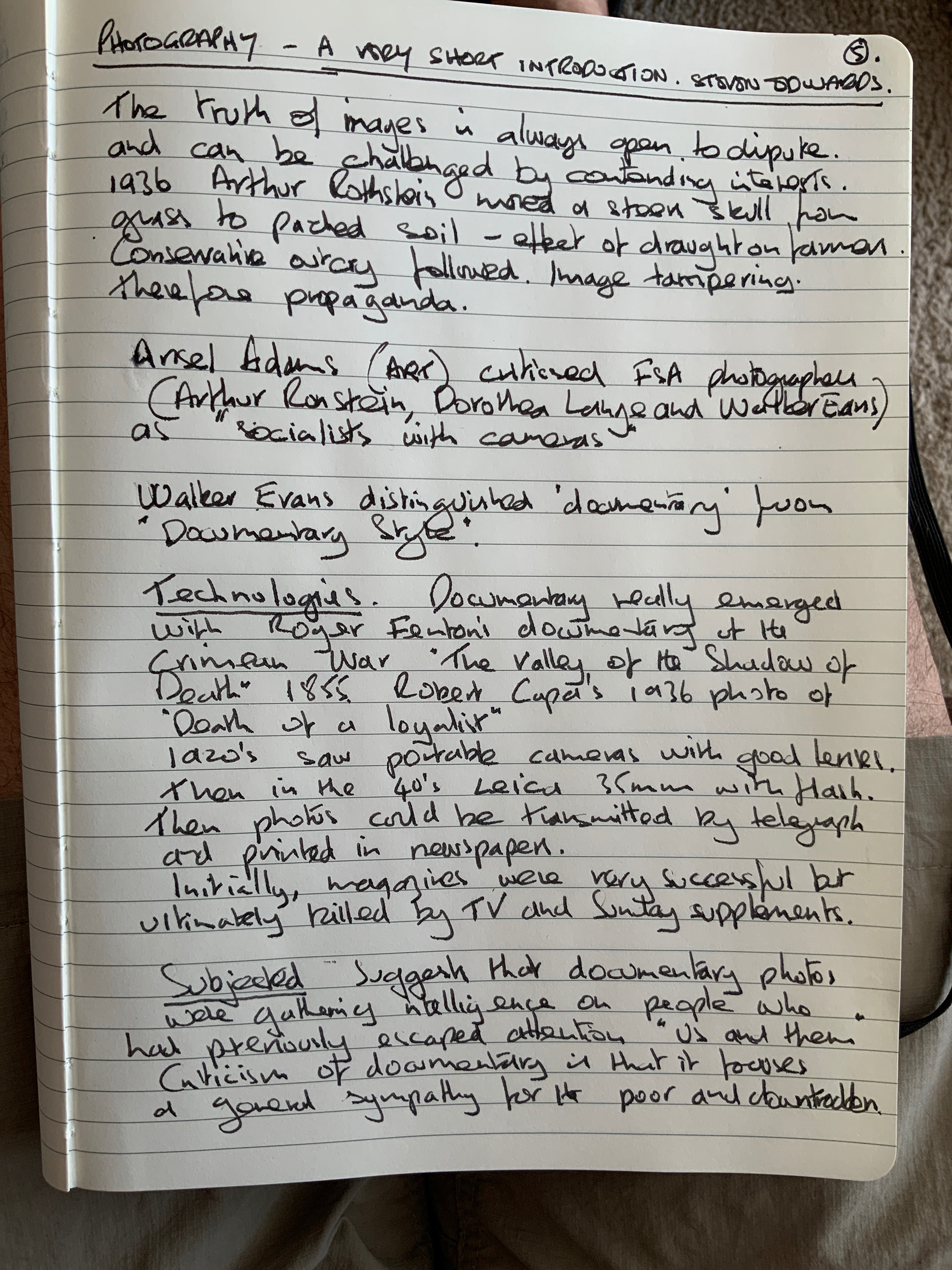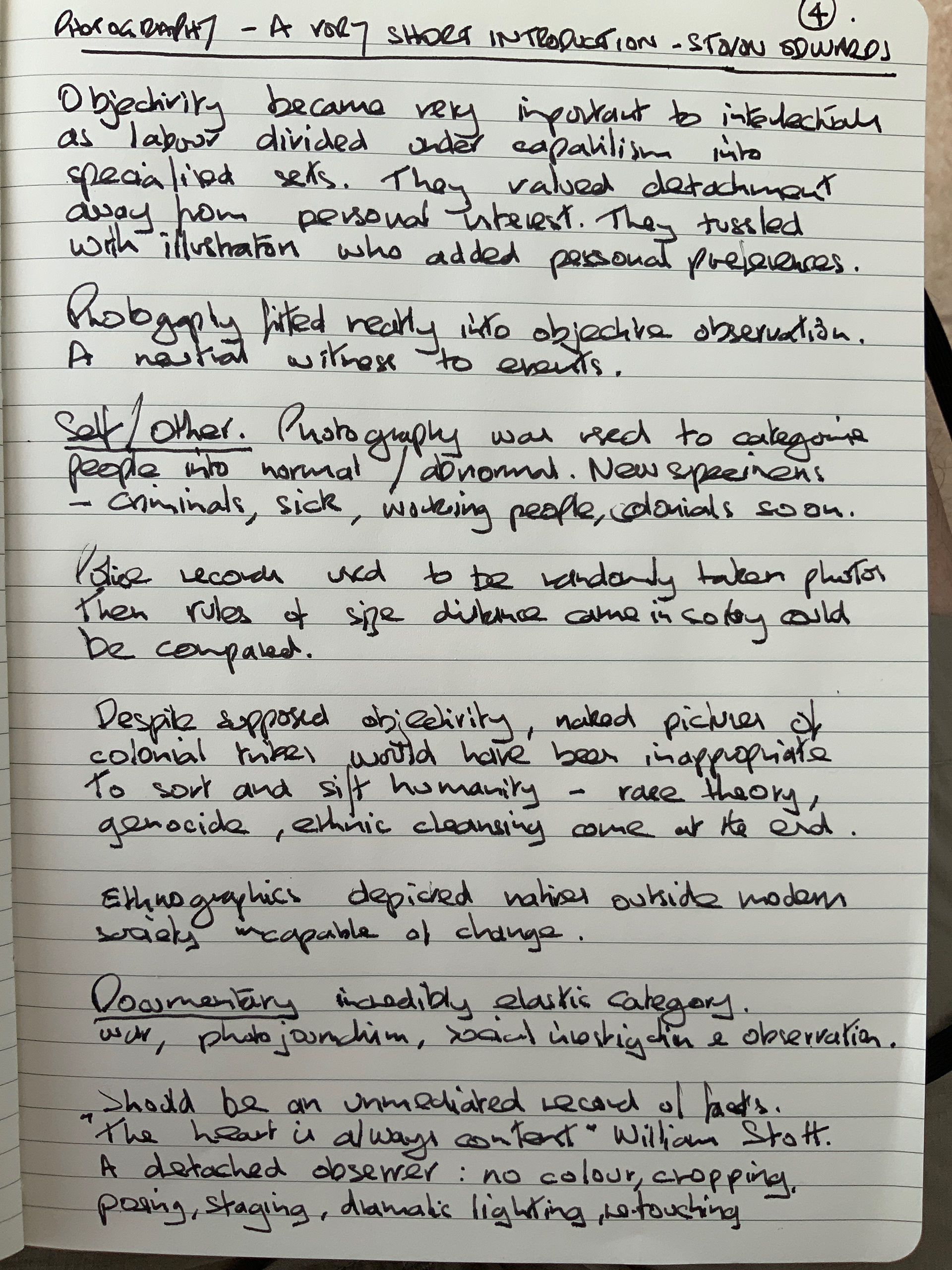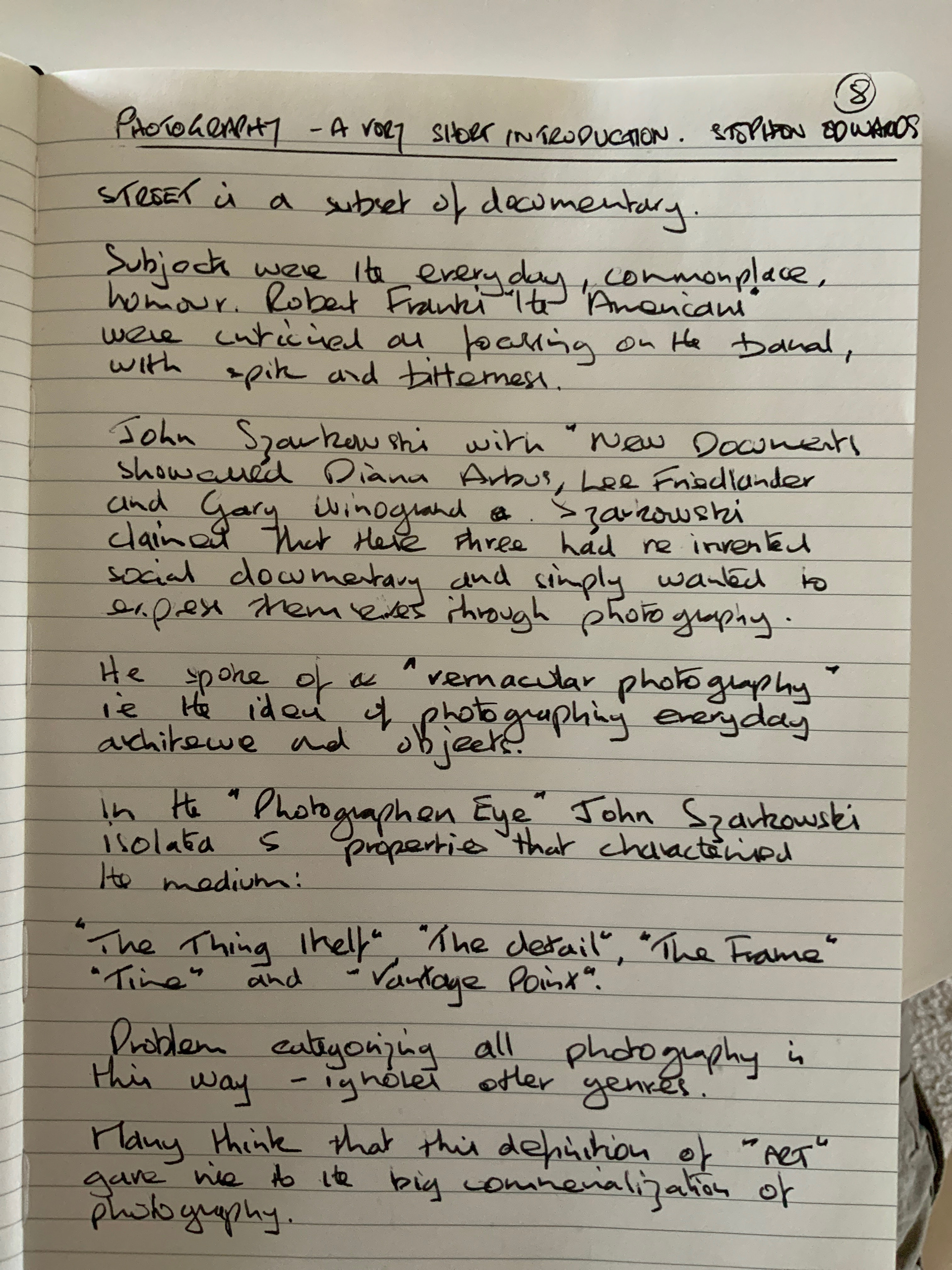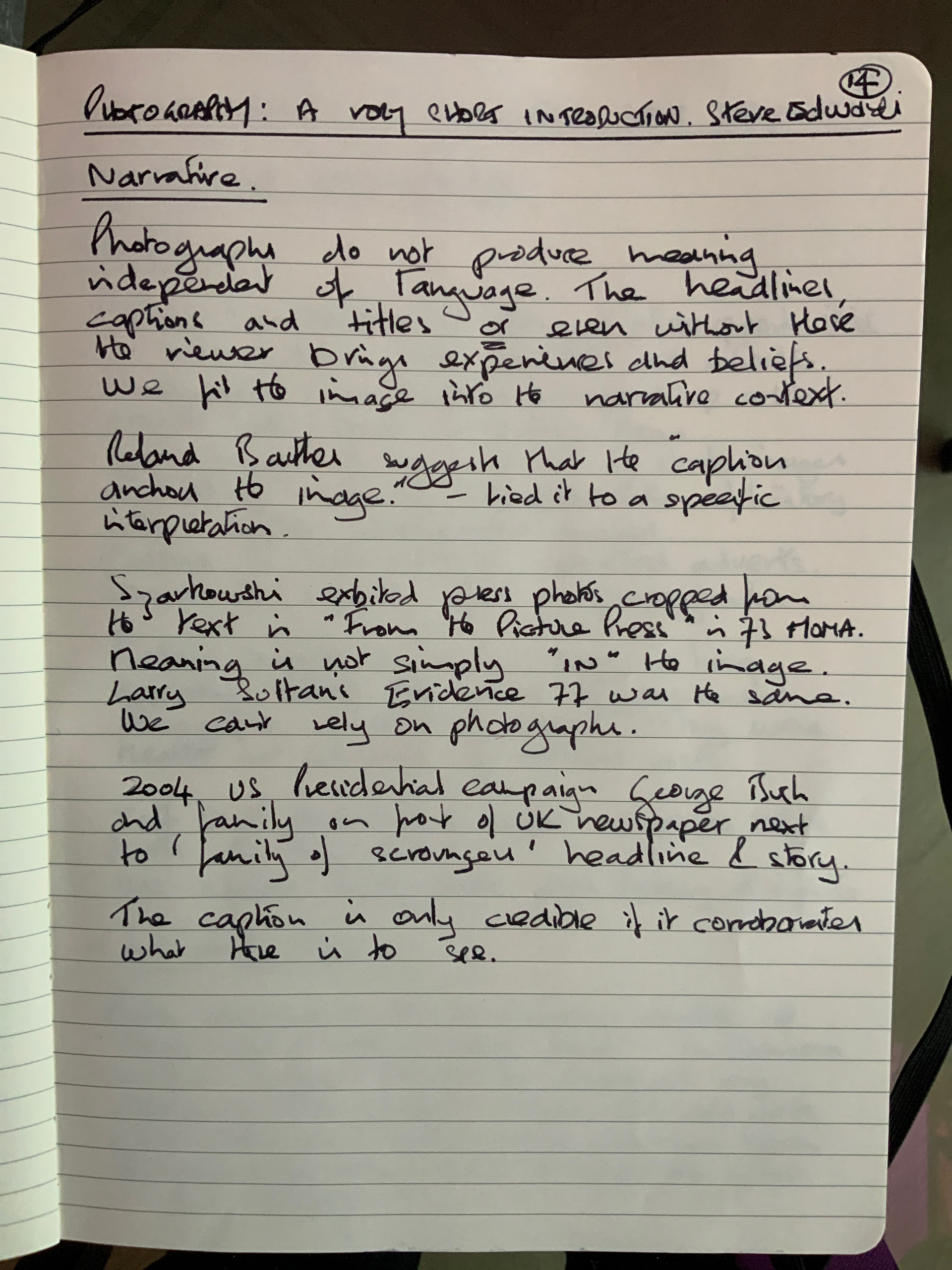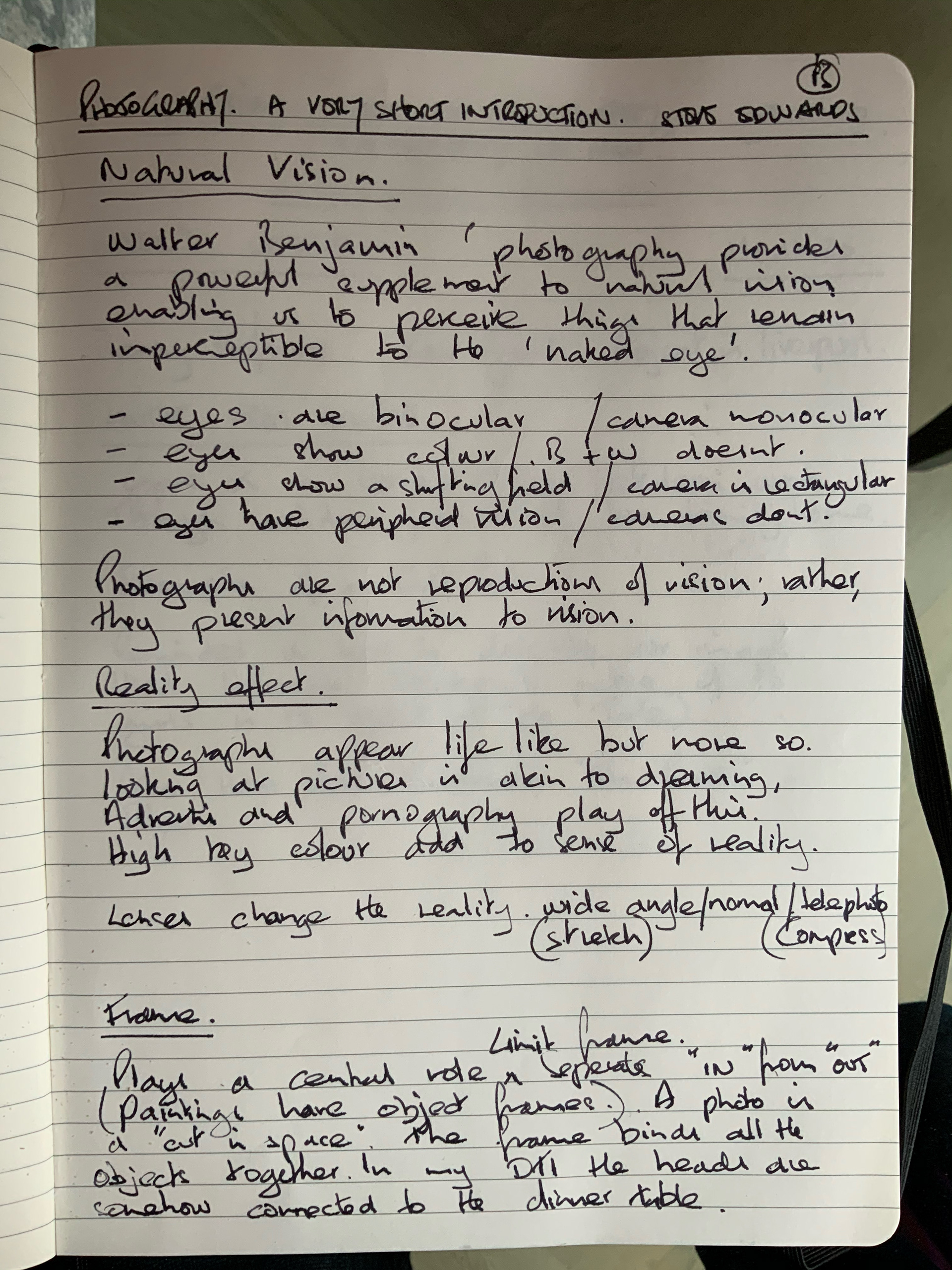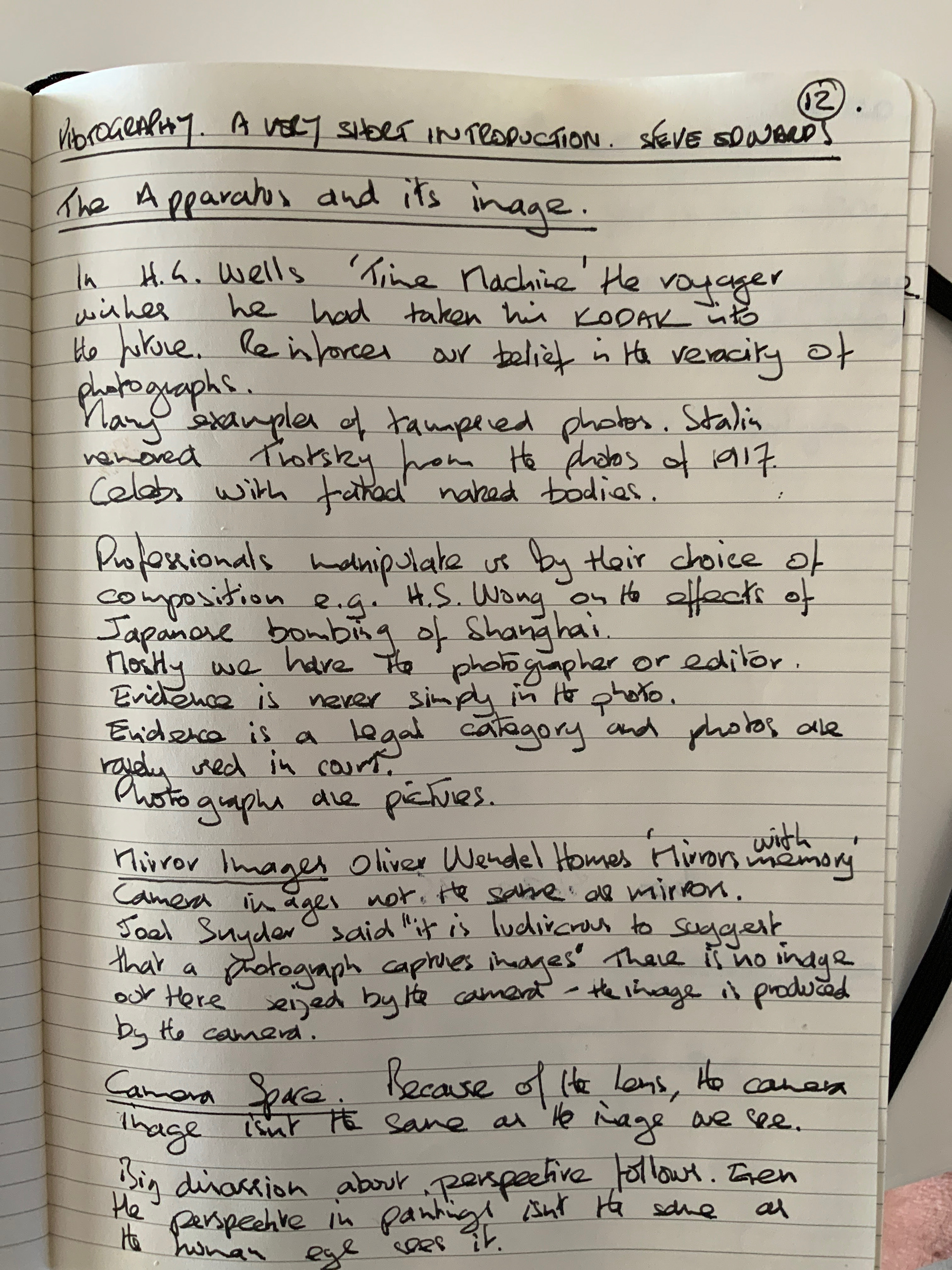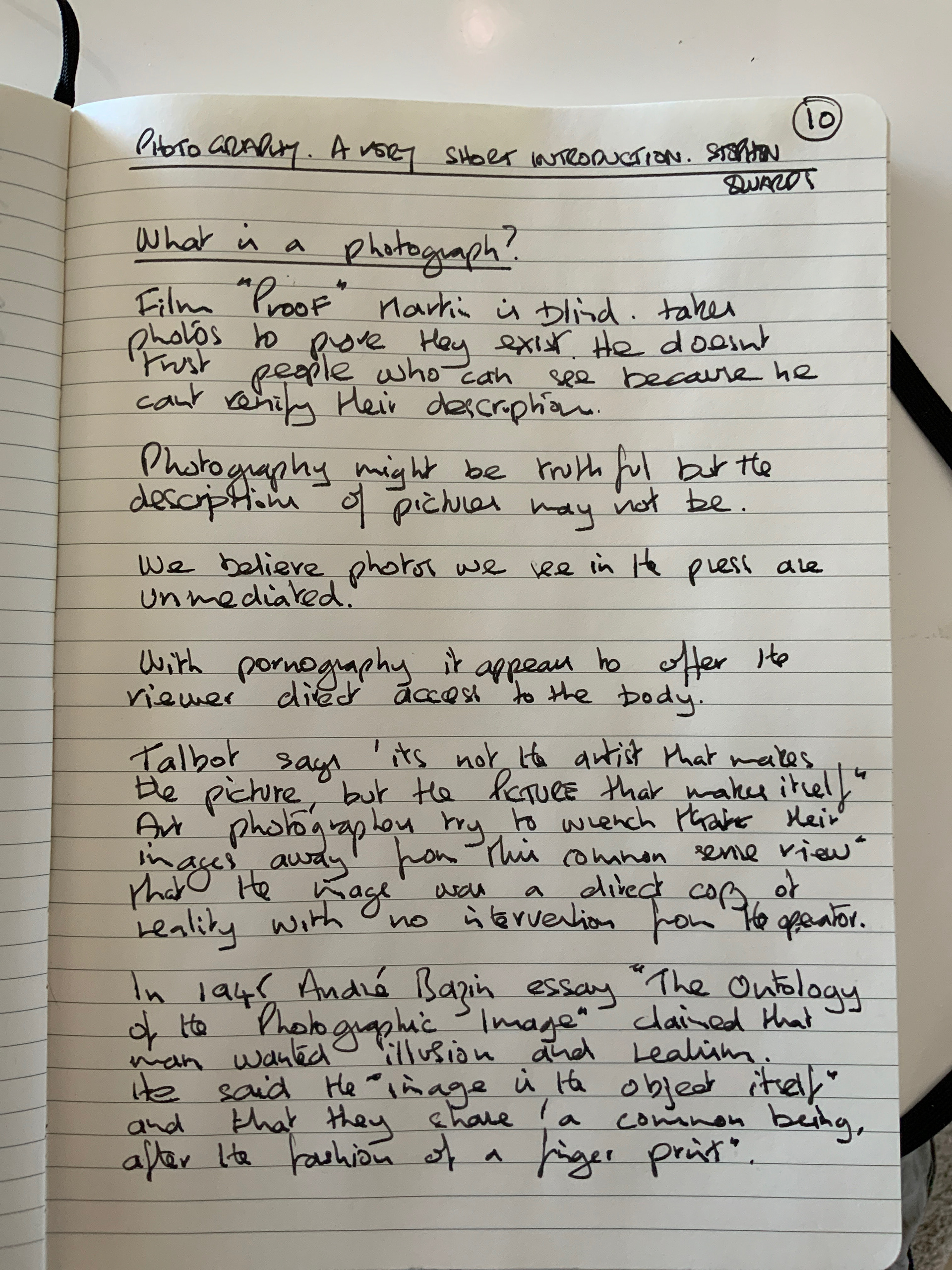 ____________________________________
THE PHOTOGRAPH AS CONTEMPORARY ART - CHARLOTTE COTTON
This book, now updated and expanded, is a profusely illustrated survey of the use of photography in contemporary art since the mid-1980s. It features the work of more than 170 of internationally renowned and up-and-coming artist-photographers, including Andreas Gursky, Nan Goldin, Philip-Lorca diCorcia, Richard Billingham, Jürgen Teller, Thomas Demand, Christopher Williams, Sherrie Levine, Jeff Wall, Wolfgang Tillmans, Zoe Leonard, and many more. Themed chapters consider subjects such as narrative and storytelling in art photography, photographing the everyday and the insignificant, the use of photography in conceptual art, and the cool, detached, objective aesthetic prevalent in current art photography. A new eighth chapter examines why many artists, in the age of digital photography, make work that focuses on the physical and material properties of photography, respond to the changing means of distributing photographic images, and push the boundaries of technology to reach larger and more diverse audiences.
____________________________________
BETWEEN THE EYES - DAVID LEVI STRAUSS
David Levi Strauss is a writer whose visual and intellectual sensibilities are both acute and expansive. His trenchant writings on photography and photographers have been collected for this volume from a broad range of magazines, including Aperture, Artforum and The Nation. In 
Between the Eyes: Essays on Photography and Politics
, Strauss tackles subjects as diverse as "Photography and Propaganda," the imagery of dreams, Sebastiao Salgado's epic social documents and the deeply personal photographic revelations of Francesca Woodman.
The timely issue of photographic legitimacy is addressed in the essay "Photography and Belief," and in "The Highest Degree of Illusion," Strauss discusses the media frenzy surrounding the events of September 11. As our world is shaped more and more by images and their slipperiness, what he calls a media "pandemonium" in its root meaning of "the place of all howling demons," we need a mind and voice like Levi Strauss' to bring clarity to our vision.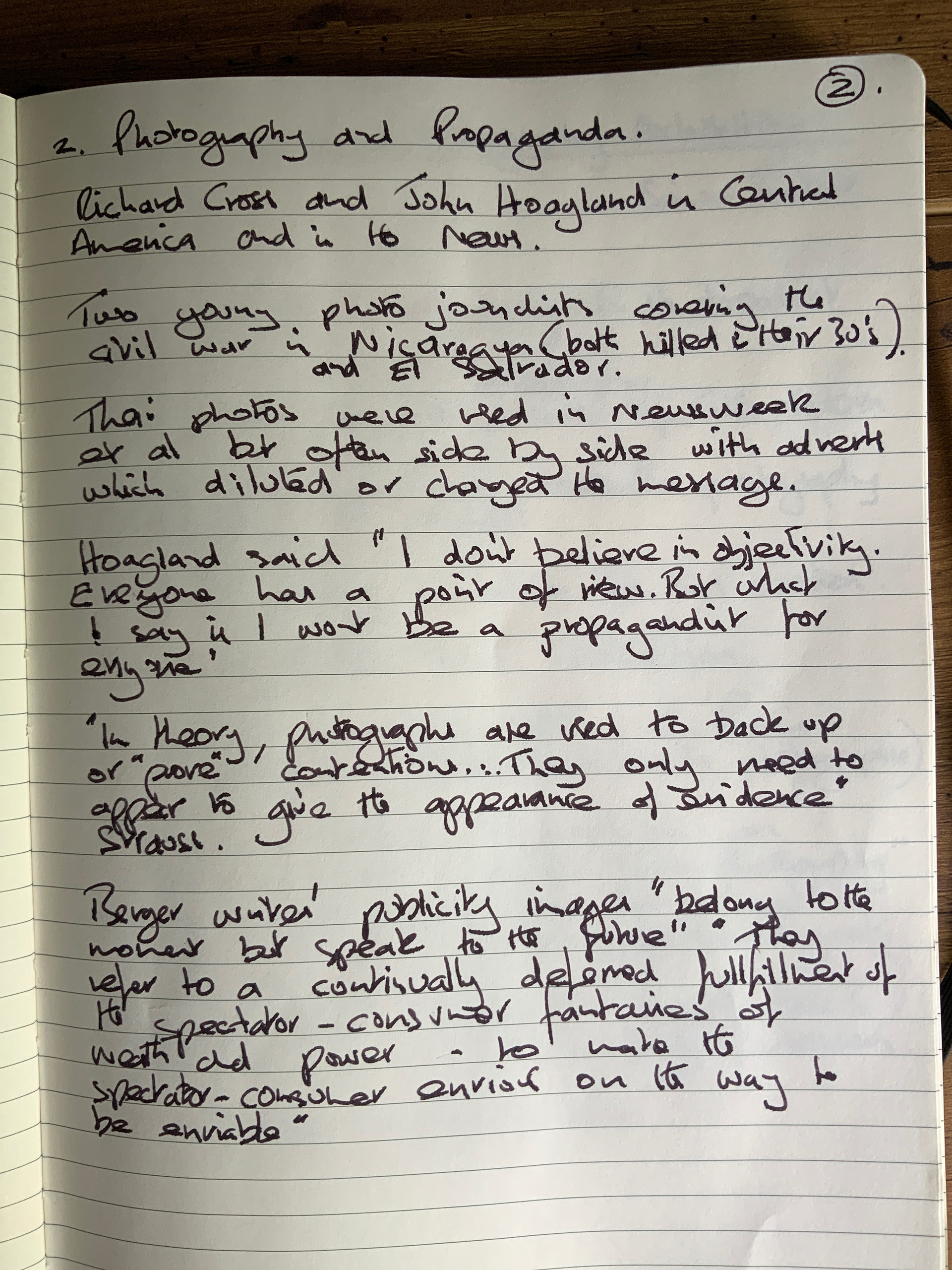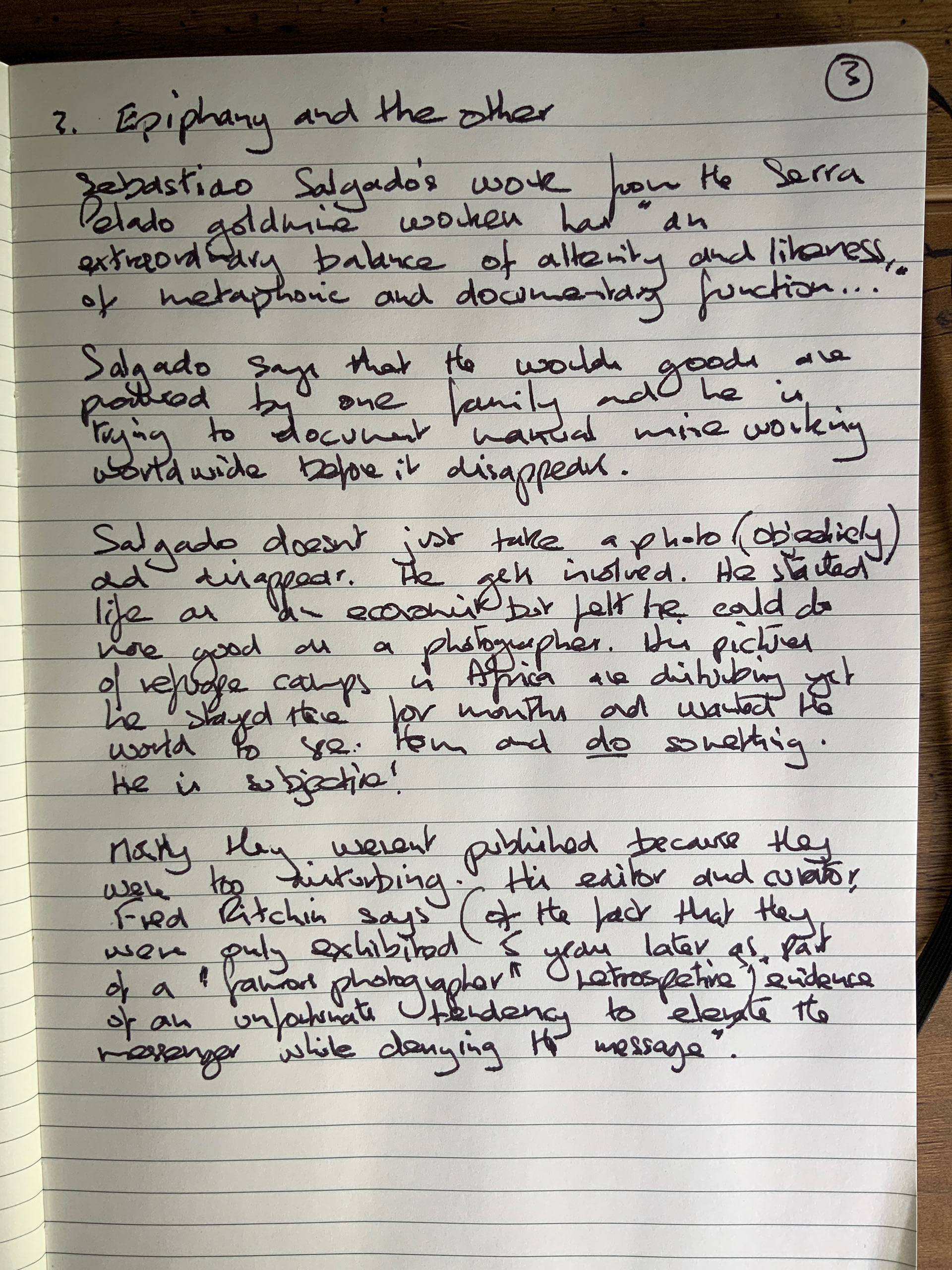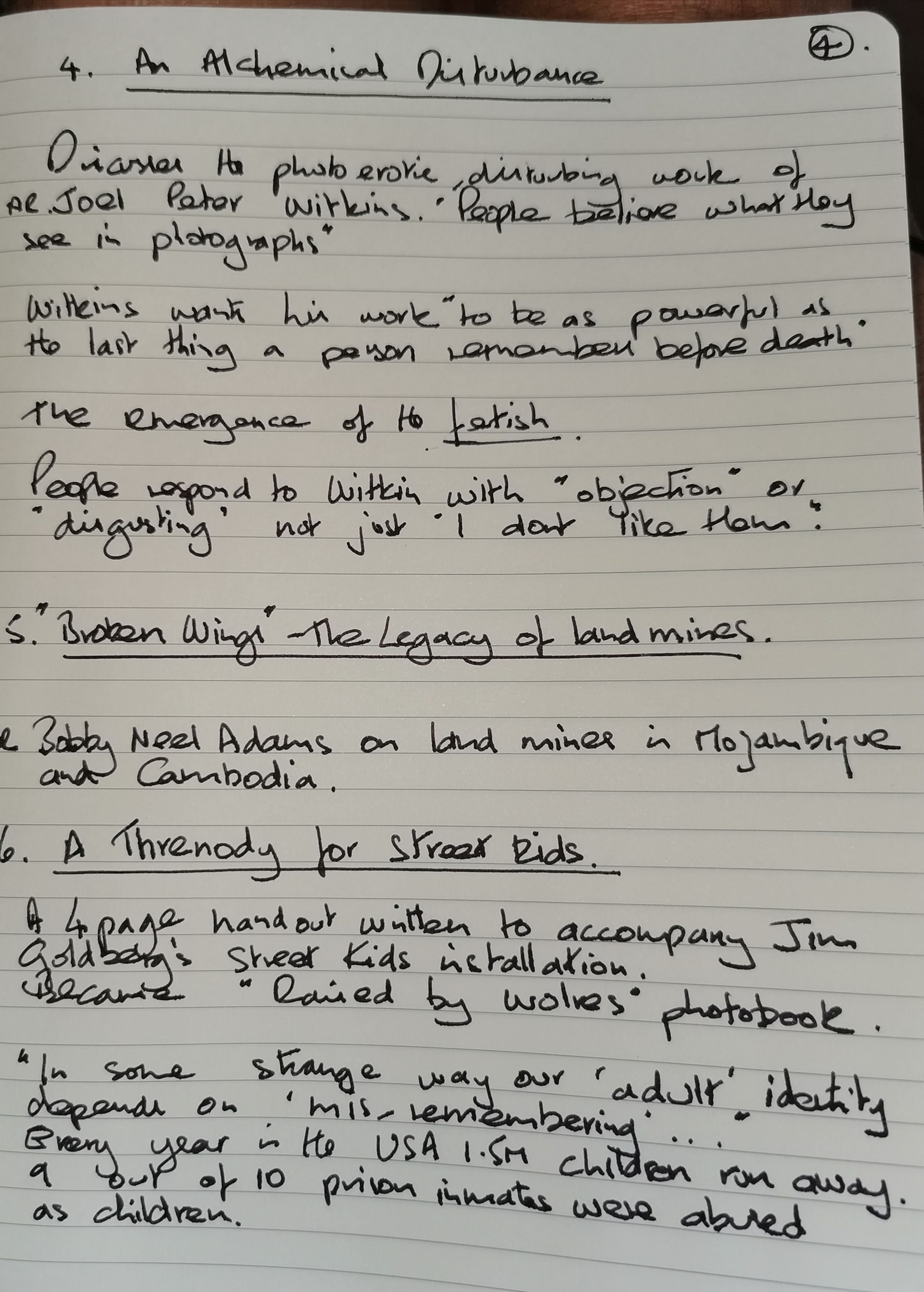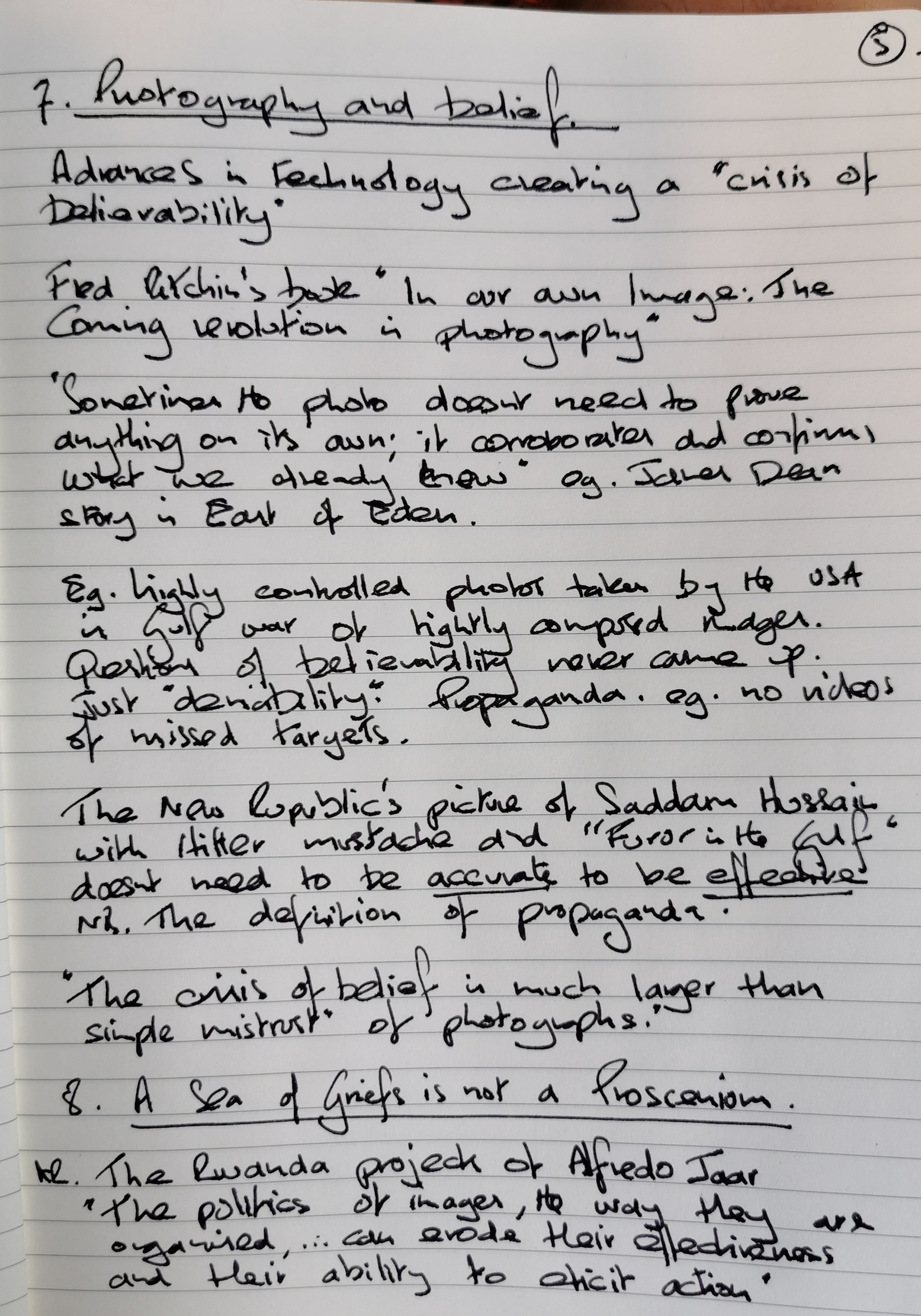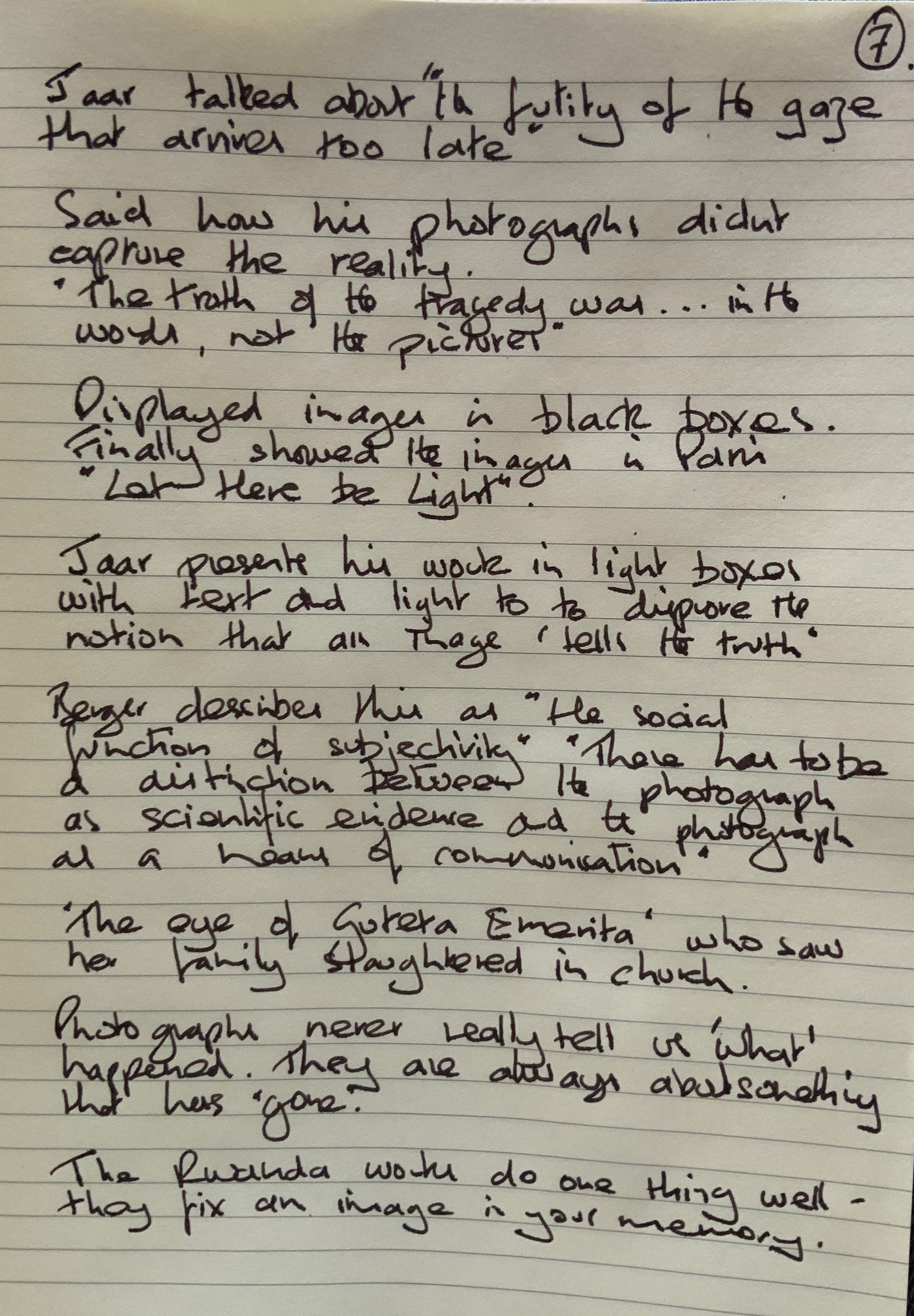 ____________________________________

INVERTED OSYSSEYS - EDITED BY SHELLEY RICE
An "odyssey" through historical, theoretical, critical, and literary perspectives on the three artists.
Claude Cahun, Maya Deren, and Cindy Sherman were born in different countries, in different generations; Cahun in France in 1894, Deren in Russia in 1917, and Sherman in the United States in 1954. Yet they share a deeply theatrical obsession that shatters any notion of a unified self. All three try out identities from different social classes and geographic environments, extend their temporal range into the past and future, and transform themselves into heroes and villains, mythological creatures, and sex goddesses. The premise of

 
Inverted Odysseys
 

is that this expanded concept of the self; this playful urge to "try on" other roles-is more than a feminist or psychological issue. It is central to our global culture, to our definition of human identity in a world where the individual exists in a multicultural and multitemporal environment. This book is an "odyssey" through historical, theoretical, critical, and literary perspectives on the three artists viewed in the context of these issues.
Contributors
Lynn Gumpert, Lucy Lippard, Jonas Mekas, Ted Mooney, Shelley Rice, and Abigail Solomon-Godeau.
Central to the book is Claude Cahun's "Heroines" manuscript, a series of fifteen stream-of-consciousness monologues written in the voices of major women of literature and history, such as the Virgin Mary, Sappho, Cinderella, Penelope, Delilah, and Helen of Troy. Translated by Norman MacAfee, these perverse and hilarious vignettes make their English-language debut here. This is also the first time that Cahun's text has appeared in its entirety. The book accompanies an exhibit cocurated by Lynn Gumpert and Shelley Rice at the Grey Art Gallery, New York University.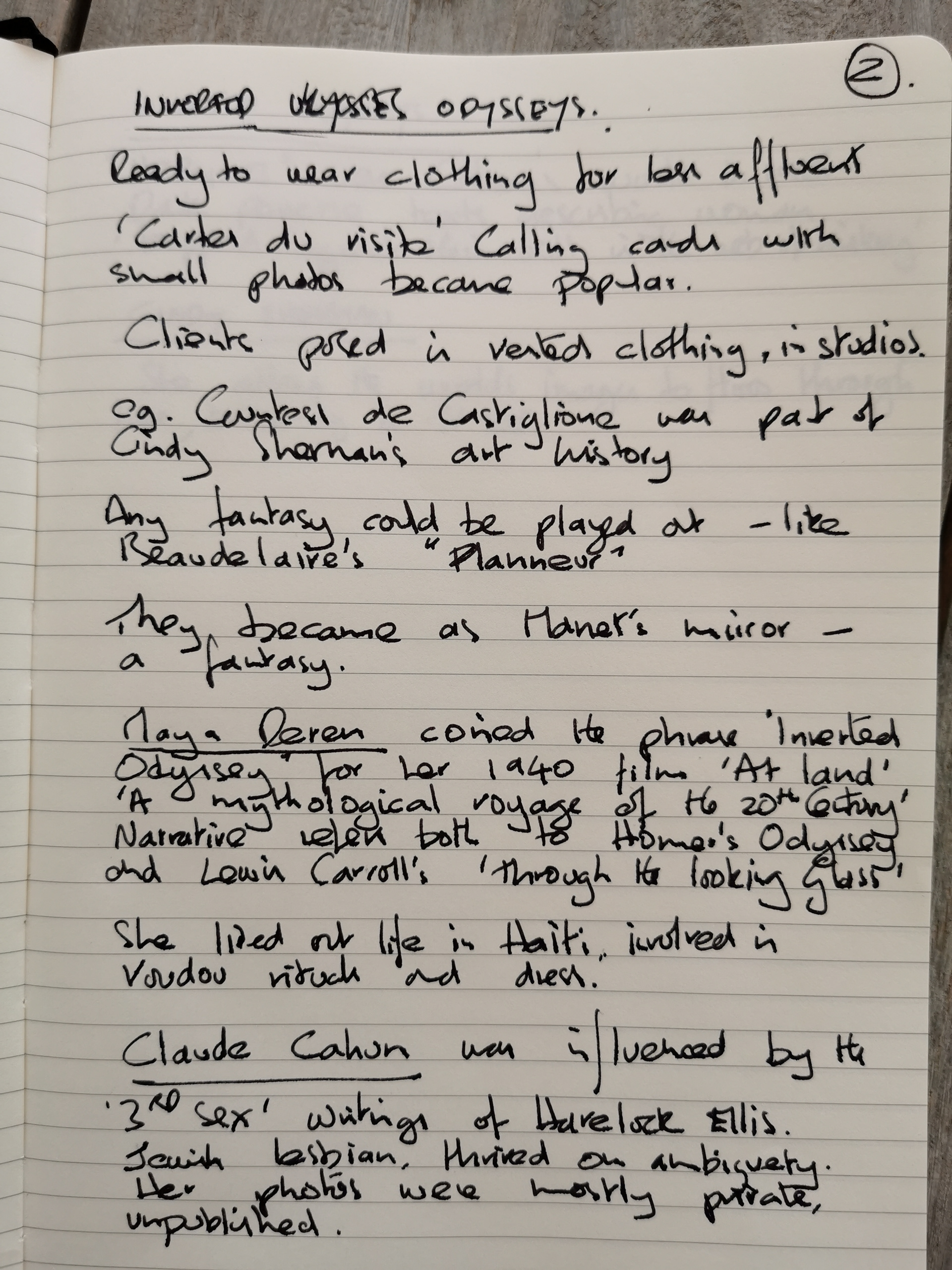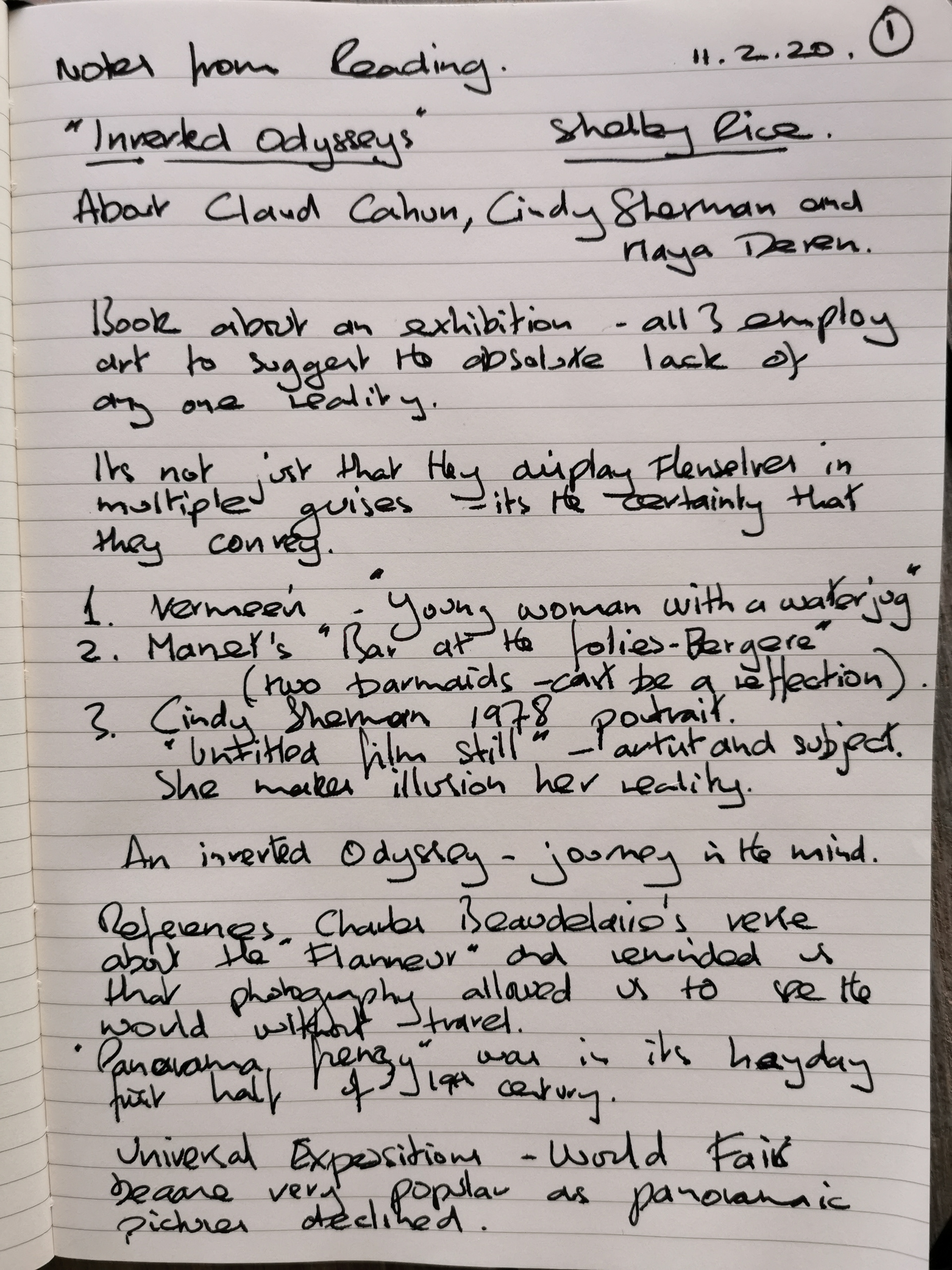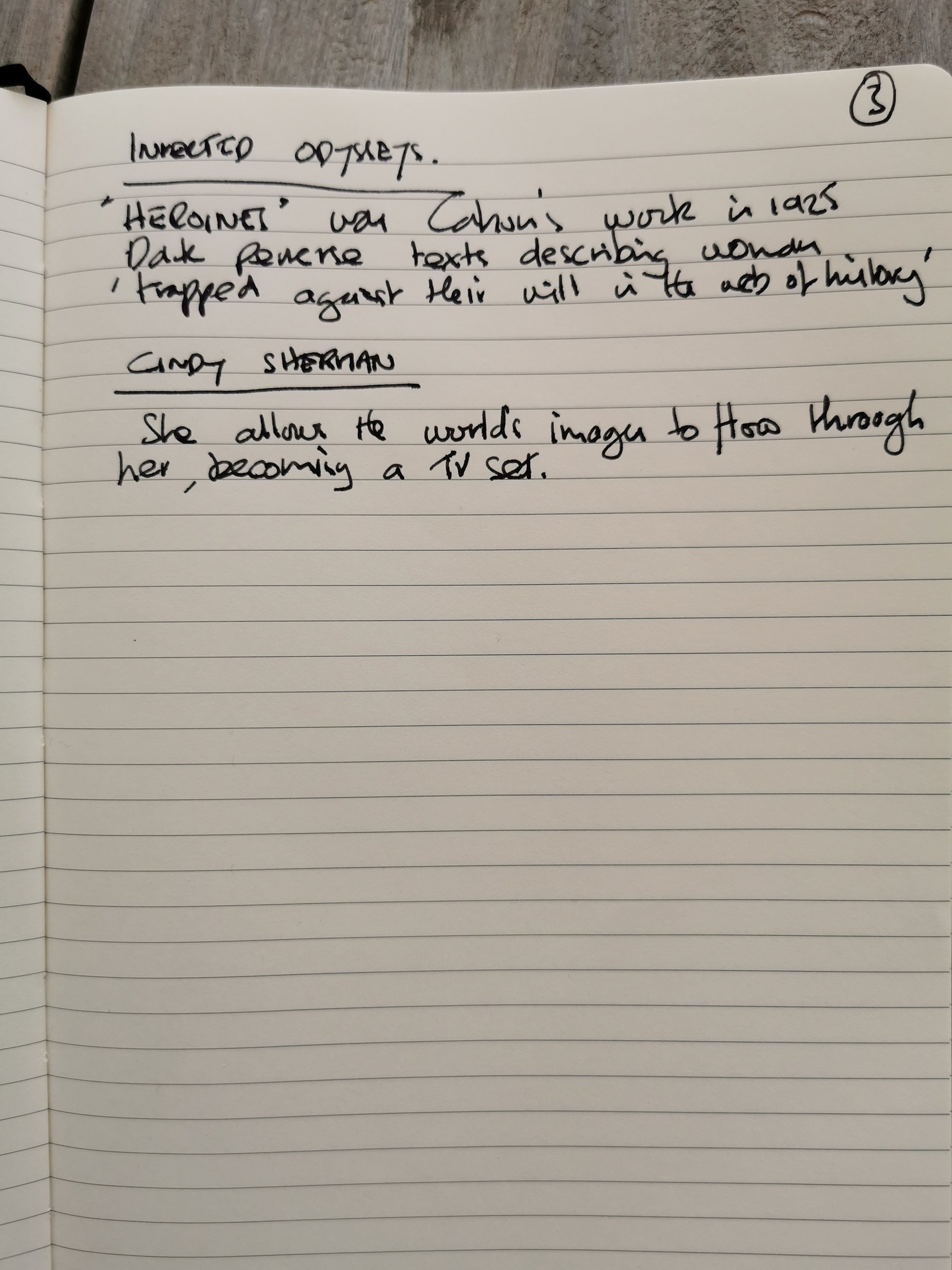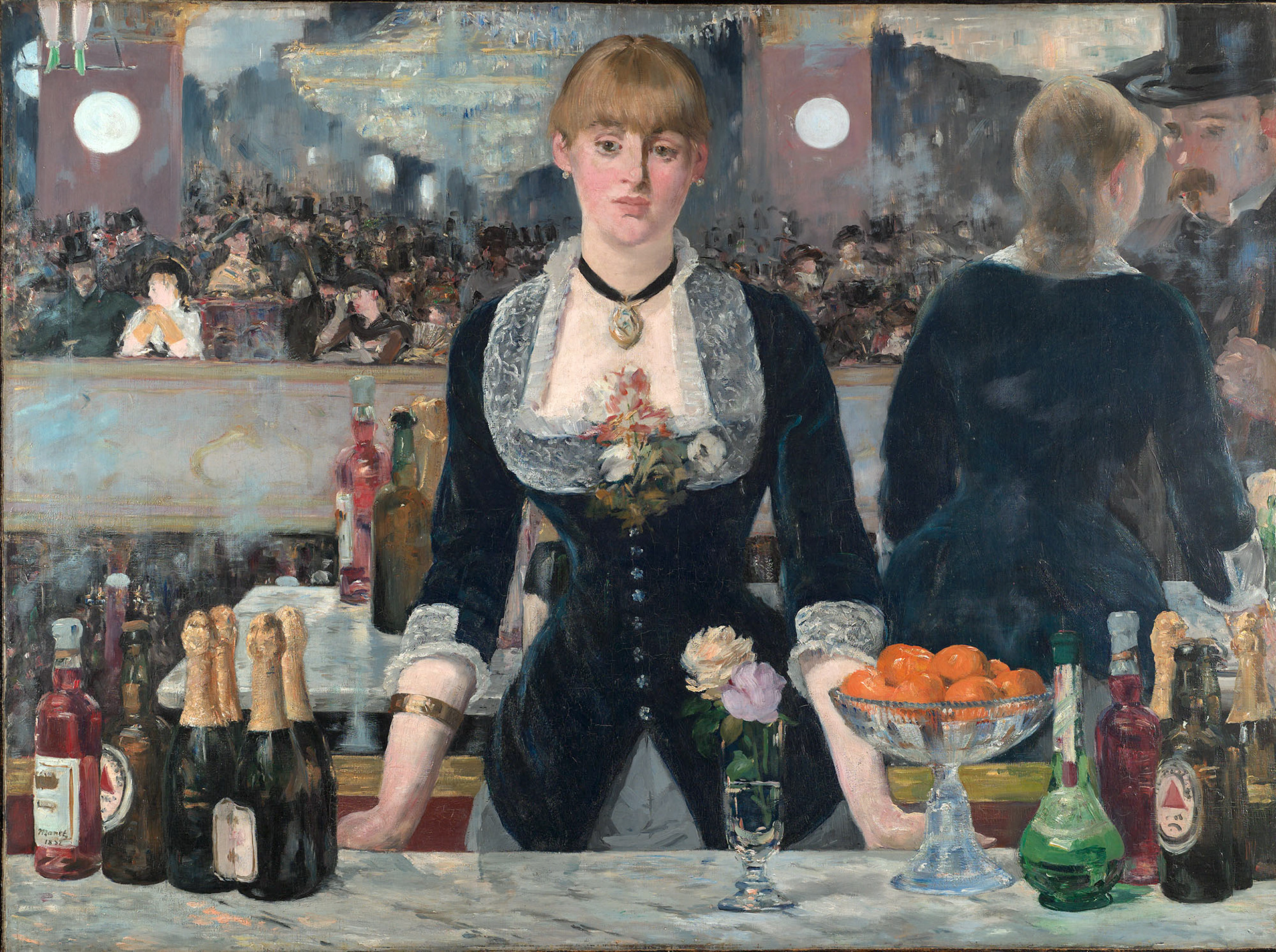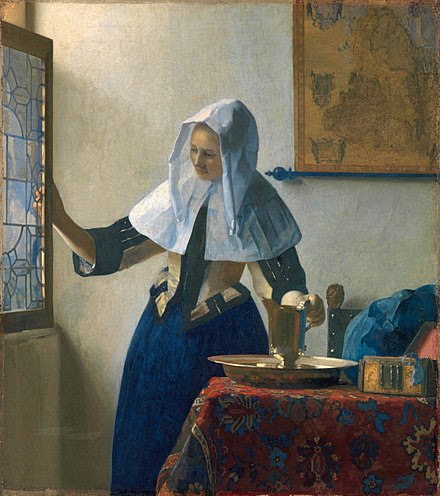 ____________________________________

MIRRORS AND WINDOWS - JOHN SZARKOWSKI
Whe whole book is available on the MOMA web site here: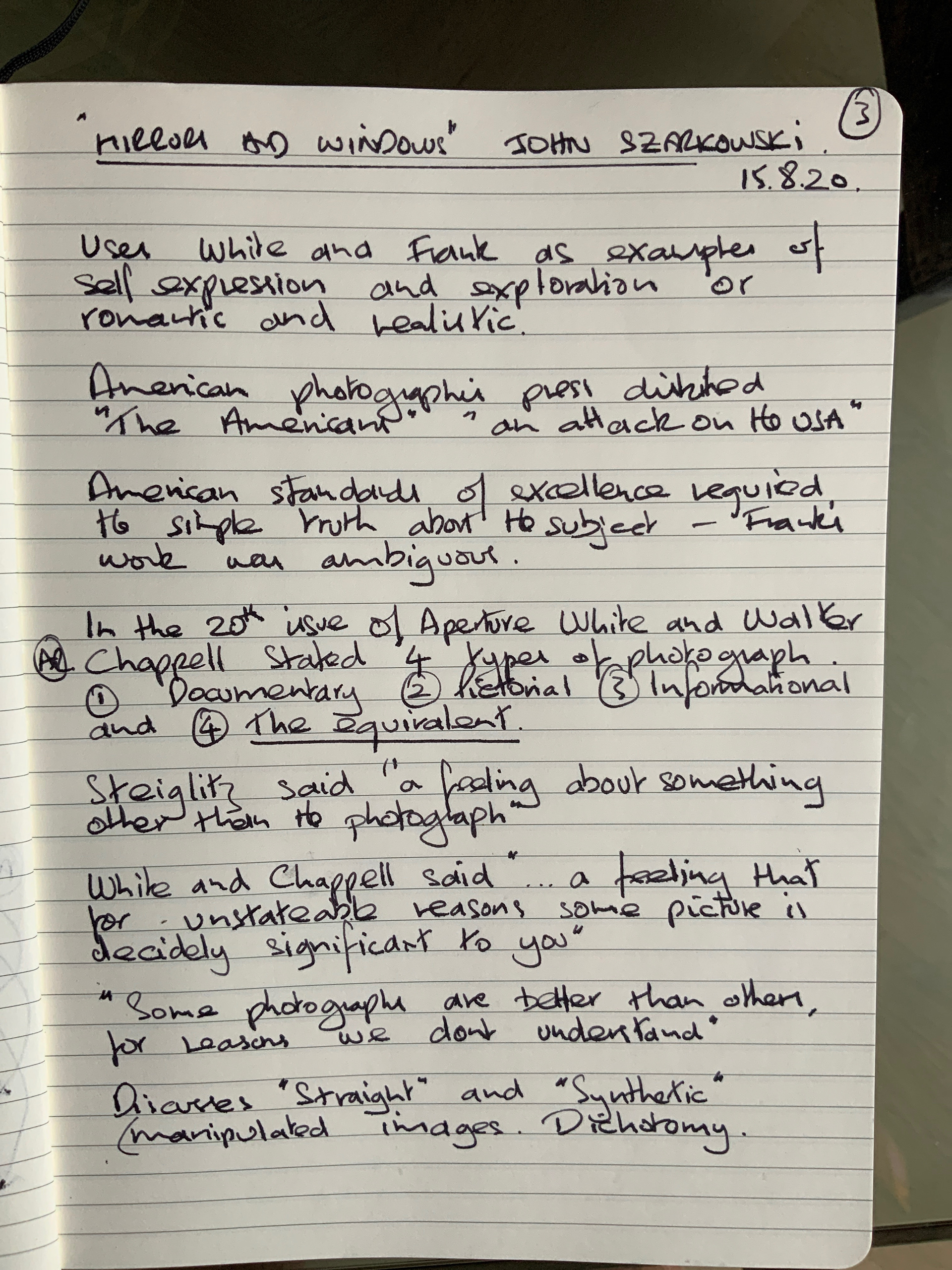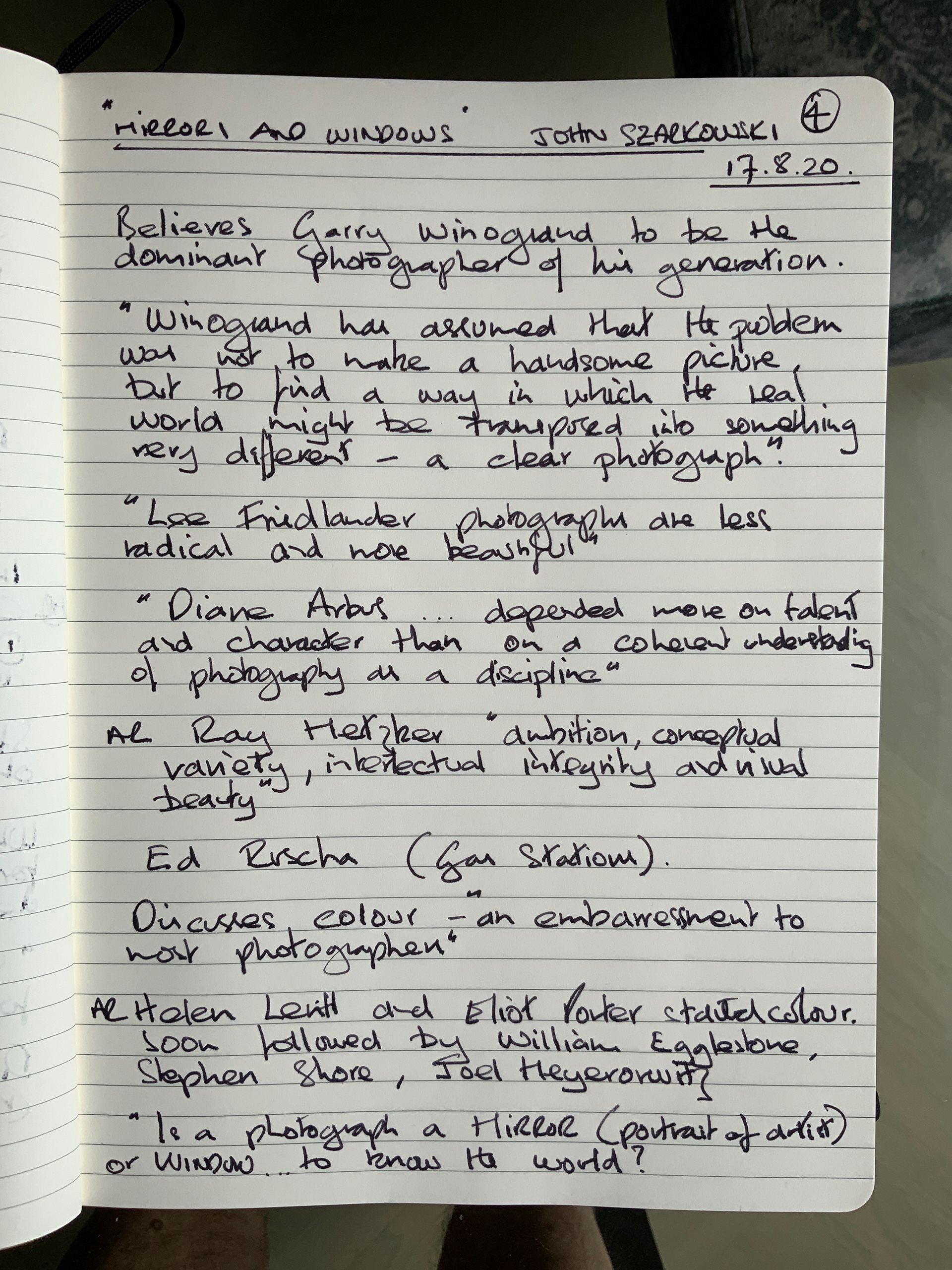 ____________________________________
Photography: A Critical Introduction - EDITED BY LIZ WELLS
Photography: A Critical Introduction
 

was the first introductory textbook to examine key debates in photographic theory and place them in their social and political contexts, and is now established as one of the leading textbooks in its field. Written especially for students in higher education and for introductory college courses, this fully revised edition provides a coherent introduction to the nature of photographic seeing.
Individual chapters cover:
Key debates in photographic theory and history
Documentary photography and photojournalism
Personal and popular photography
Photography and the human body
Photography and commodity culture
Photography as art
New case studies on topics such as: materialism and embodiment, the commodification of human experience, and an extended discussion of landscape as genre.
98 photographs and images, featuring work from: Bill Brandt, Susan Derges, Rineke Dijkstra, Fran Herbello, Hannah Höch, Karen Knorr, Dorothea Lange, Chrystel Lebas, Susan Meiselas, Lee Miller, Martin Parr, Ingrid Pollard, Jacob Riis, Alexander Rodchenko, Andres Serrano, Cindy Sherman and Jeff Wall.Fully updated resource information, including guides to public archives and useful websites.
A full glossary of terms and a comprehensive bibliography.
Contributors:
 

Michelle Henning, Patricia Holland, Derrick Price, Anandi Ramamurthy and Liz Wells.
____________________________________

On Photography - Susan Sontag
 From Waterstones:



Susan Sontag's groundbreaking critique of photography asks forceful questions about the moral and aesthetic issues surrounding this art form. Photographs are everywhere, and the 'insatiability of the photographing eye' has profoundly altered our relationship with the world. Photographs have the power to shock, idealize or seduce, they create a sense of nostalgia and act as a memorial, and they can be used as evidence against us or to identify us. In these six incisive essays, Sontag examines the ways in which we use these omnipresent images to manufacture a sense of reality and authority in our lives.





'Sontag offers enough food for thought to satisfy the most intellectual of appetites'

The Times



'A brilliant analysis of the profound changes photographic images have made in our way of looking at the world, and at ourselves'

Washington Post



'The most original and illuminating study of the subject'

New Yorker
____________________________________

WAYS OF SEEING - JOHN BERGER
Based on the BBC television series, John Berger's 

Ways of Seeing 

is a unique look at the way we view art, published as part of the 

Penguin on Design 

series in Penguin Modern Classics.





'Seeing comes before words. The child looks and recognizes before it can speak.'





'But there is also another sense in which seeing comes before words. It is seeing which establishes our place in the surrounding world; we explain that world with words, but word can never undo the fact that we are surrounded by it. The relation between what we see and what we know is never settled.'





John Berger's 

Ways of Seeing

 is one of the most stimulating and influential books on art in any language. First published in 1972, it was based on the BBC television series about which the 

Sunday Times

 critic commented: 'This is an eye-opener in more ways than one: by concentrating on how we look at paintings . . . he will almost certainly change the way you look at pictures.' By now he has.





'Berger has the ability to cut right through the mystification of professional art critics ... he is a liberator of images: and once we have allowed the paintings to work on us directly, we are in a much better position to make a meaningful evaluation'




Peter Fuller, 

Arts Review



'The influence of the series and the book ... was enormous ... It opened up for general attention areas of cultural study that are now commonplace'




Geoff Dyer in 

Ways of Telling



'One of the most influential intellectuals of our time'

Observer
____________________________________

ART PHOTOGRAPHY NOW - SUSAN BRIGHT
This revised and expanded edition of Art Photography Now builds on the hugely successful first edition (2005), which traced the developments in art photography since the mid-nineteenth century and profiled world-famous artists such as Sophie Calle, Nan Goldin and Martin Parr. The book retains its seven themed sections – Portrait, Landscape, Narrative, Object, Fashion, Document, and City – each of which begins with an introduction followed by the work of individual photographers featured in sequence. Each photographer's work is accompanied by the author's commentary and quotes from the artist, offering valuable insights into the making and meaning of the images. New and recent work by established artists such as Candida Höfer, Gabriel Orozco and Wolfgang Tillmans has been added, bringing the book up to date and making it as definitive and authoritative as when it first appeared. A new final chapter, Transitions, showcases work by today's emerging artists such as Viviane Sassen, LaToya Ruby Frazier and Leigh Ledare. It explains how art photography has grown and adapted to the burgeoning international interest in photography during the first decade of the twenty first century, as well as dramatic and fast-paced technological change.
____________________________________

STREET PHOTOGRAPHY NOW - SOPHIE HOWARTH & STEVIE MCLAREN
The definitive anthology of contemporary street photography across the globe
Get up close and personal with the world's best street photographers as they capture the drama of everyday life at 1/125 of a second.

Rub shoulders with high-rollers, street vendors and dog walkers. Prowl sidewalks and back alleys, encountering comic absurdities, small acts of kindness and senes of unexpected beauty. Let your eye be caught by a witty billboard, a woman dressed as an angel, a businessman sprinting through the crowd. The human carnival is in town and the streets are alive.
Street Photography Now
 presents 46 contemporary image-makers noted for their candid depictions of everyday life in our streets, subways, shopping malls, beaches and parks. Included are Magnum masters such as Bruce Gilden, Martin Parr and Alex Webb, along with an international cast of emerging photographers whose individual biographies illuminate the stories behind their pictures of New York, Tokyo, Delhi or Dakar. Four thought-provoking essays and a global conversation between leading street photographers explore the compelling and often controversial issues in the genre. A select bibliography and a resource section for aspiring street photographers complete the book.

Whether you're a follower of contemporary photography or simply a lover of the theatre of everyday life, this is your passport to the world of the street photographer, a world where ordinary public spaces offer up endless surprise.

____________________________________
HOW YOU LOOK AT IT - PHOTOGRAPHS OF THE 20TH CENTURY - THOMAS WESKI
This collection explores the various ways in which photography shaped our view of the 20th century, at the same time providing a record of the radical changes undergone by our towns, landscapes and private lives. Carefully juxtaposed with the photographs are paintings and sculptures.